Stew Koenig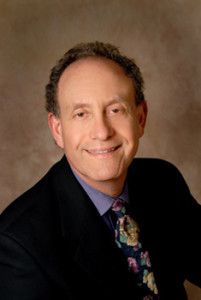 Stewart Koenig, president and founder of Koenig Advertising Public Relations, has 40 years experience in the marketing communications field, having worked at Carrier Corporation and Eric Mower and Associates before starting this company in 1988.
Stew has managed accounts and provided marketing counsel to clients ranging from local retail firms and not-for-profits to professional services and global high technology firms. He also has traveled throughout the US and Canada conducting training seminars in customer service, sales skills and other organizational and management issues.
Stew has an MA in public relations from Syracuse University's Newhouse School of Public Communication and an MBA in marketing from Syracuse University's School of Management. He has a BA in political science and American Studies from the State University of New York, College at Oswego. Stew is an adjunct professor in advertising, public relations, marketing and management at area colleges.
He is deeply involved in the community having served as Board President of the Consortium for Children's Services, Board Member of the Rape Crisis Center and is currently a Vice President/Trustee of Temple Concord, Syracuse, NY. Stew is a graduate of Leadership Greater Syracuse and has served on the City of Syracuse Board of Zoning Appeals since 1994.