Public Relations
Below are several case studies which demonstrate the breadth, depth, and success of our public relations campaigns on behalf of our clients.
---
Menorah Park of CNY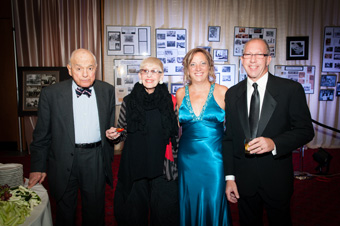 Menorah Park enhances the lives of older adults through its continuum of care that includes the Jewish Health and Rehabilitation Center (Jewish Home) nursing home, supportive living through The Inn, independent living at The Oaks and numerous other quality services. 2012 marked Menorah Park's 100th year and Koenig Advertising Public Relations was retained to share the organization's accomplishments and promote its Centennial Gala.
Television appearances, newspaper features, government proclamations and additional public relations services resulted in community awareness and contributed to a highly successful event.
---
Celebrating Bing Crosby's Legacy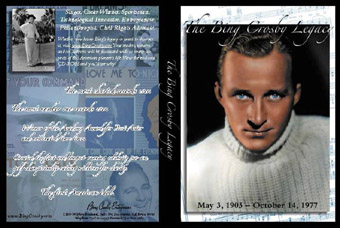 Bing Crosby Enterprises, the corporation formed by the late entertainer in the 1930s, went quiet after the death of its namesake. However, in the last few years, the Crosby family has decided to better protect and promote the legacy of Bing Crosby, the Oscar-winning actor and singer who had 22 gold records, recorded over 2000 songs, and was active in his career for 51 years, from radio to recordings to film and television.
BCE sought to begin a strategic public relations campaign to restore the Bing Crosby name and legacy to its rightful and historic place in American popular culture. Koenig Advertising Public Relations designed, wrote and distributed an interactive electronic press kit (EPK) to a targeted mailing of media outlets. The EPK provided a song and image sampler, information about Crosby's multi-faceted career, sound-bytes from an award-winning Crosby biographer, and a introduction to witness the launch of the official website, which coincided with the 30th anniversary of Crosby's death.
The website launch was covered by nostalgia and film websites, including Turner Classic Movies, "CBS Sunday Morning" with Charles Osgood, Hollywood Reporter Army Archerd and Golf.com.
Coordinated by Koenig, the SiriusXM Satellite Networks has aired classic Crosby radio programs, often introduced by Mary Crosby, Bing's daughter.
---
Consumer Credit Counseling's 35th Anniversary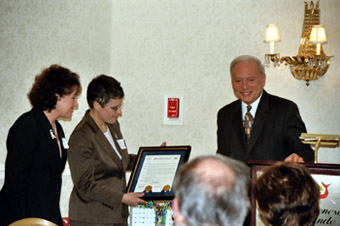 On Consumer Credit Counseling Service of Central New York's (CCCS) 35th anniversary of providing budget counseling and related services to financially overextended families, Koenig Advertising Public Relations provided public relations services to raise awareness of the anniversary event and CCCS services. A comprehensive effort resulted in government recognition in the form of proclamations from two upstate New York cities, op-ed articles in numerous upstate dailies and a highly successful well attended celebration with ample media coverage.